Profile

Mik's Graphics
mucho graphics posts and open to requests
Free Account
Created on 2012-06-17 12:48:42 (#1648270), last updated 2014-06-29 (169 weeks ago)
35 comments received, 6 comments posted
22 Journal Entries, 27 Tags, 1 Memory, 14 Icons

About

Mini Bio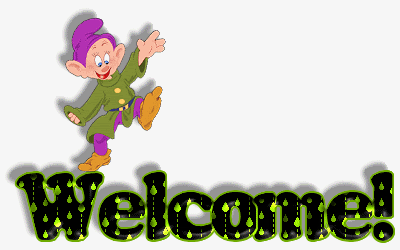 to

miks_graphics!



My name is, as you may have concluded, Mik. ;o) And, as you also may have deduced, I make graphics. I make all kinds of graphics from icons to blinkies to layouts... etc. My daily DW can be found at

fonetiks, but if you're only after graphics, you've come to the right page! I will never, ever charge for my graphics. I think that's pretty petty (unless it's fund-raising for a worthy cause). I will only ask for credit where it is due. I am totally open to requests and, in the unlikely event I cannot fulfill them, I will say so. Some of my graphics may not be work- or child-friendly. Some may be dark/morbid. I will absolutely warn you and use a cut when this is the case. Mostly, I just hope we can use this space to have a lot of graphic-related fun!



There are some things I ask, and most of them are pretty much common-sense.

Be polite. This means to myself and to my friends. If you don't like the outcome of a graphic, there's a nice way and a snotty way of asking me to fix it. I suggest going with the former.

Patience. On a personal note, I'm very ill. I might take a day or two to get to your request. If you don't like that, go elsewhere. I'm sure there are many other wonderful graphic artists on DW who would be happy to rush and make your graphics.

Credit me. When it's an icon, credit me in the "comment" portion of the icon upload page. If it's any other graphic, I'll give you a code below the finished product. Just copy and paste it. Easy enough!

If you are rude, you'll get one warning, then be removed. Same for not crediting.

If I do not add you here, it is either because you do not credit your graphics, you are a member of an icon-stealing community, you appear to have no entries or friends and that makes me wonder who you are (if not a bot), or I have been warned about you from reliable sources. Otherwise, I will more than likely add you.

HAVE FUN!

The photography for my default icon, layout header and FOB are by the amazing Elisa Lazo de Valdez. Please check out her stuff! (Much of it is NSFW.) She is amazing!

Connect
across the universe
,
action
,
an idiot abroad
,
anne rice
,
autobiography
,
banners
,
blinkies
,
blues
,
book making
,
caddyshack
,
carl hiaasen
,
chanting
,
classic rock
,
comedy
,
constantine
,
exorcist
,
fantasy
,
gothic
,
graphic art
,
harry potter
,
hinduism
,
horror
,
house m.d.
,
icons
,
indie
,
juno
,
layouts
,
meditation
,
metal
,
mystery
,
new age
,
new wave
,
oldies
,
painting
,
psychedelic
,
punk
,
raï
,
religious
,
rock
,
sculpting
,
sherlock holmes
,
singing
,
stigmata
,
stuart woods
,
sword of truth
,
the celestine prophecy
,
the hangover
,
the jerk
,
thriller
,
van helsing
,
world
,
writing
,
ૐ

People
[View Entries]

Communities
[View entries]

Feeds
[View Entries]

Subscriptions (0)

Linking
To link to this user, copy this code:
On Dreamwidth:
Elsewhere: